Hurricane
drink recipe by: Hal & Ma'ls Libation Mistress
1 1/4 oz Myers Dark Rum
2 oz Pineapple Juice
2 oz Orange Juice
shot of Grenadine
Float Bacardi 151 on top

The truest and best Hurricane to be had is equal parts dark run and Pat O'Briens Hurricane mix. I've been told they blend theirs 4oz to 4 oz. One of the reason's it's so hard to duplicate the original Pat O's Hurricane is because they use Passion Fruit in their blend.
As a bartender in the South, most folks are happy with "fruity and red". For those dreaded moments when someone orders a Hurricane from me, this is what they get:


Show me other drinks that have:
Comments
Comments on: Hurricane Drink Recipe
Featured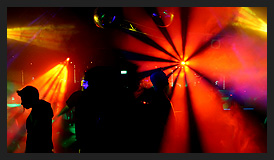 Boozemixer.com featured drinks.
Check out some of the sites favorite drinks.