Mongolian Motherfucker
drink recipe by: Phil
Take a large pitcher and fill it to the top with ice. in no particular you want to start adding the liquors.

Rum
Vodka
Southern Comfort
Gin
Tequila
Peach Schnapps
Black Raspberry Liquer
Amaretto
151 Rum
Triple Sec
about a shot of Grenadine
fill to the top with equal parts of Cranberry Juice and Orange Juice.

Pour it into another pitcher of equal size a few times to mix it and then start drinking.
Show me other drinks that have:
Comments
Comments on: Mongolian Motherfucker Drink Recipe
comment from: Anonymous
Hey is this the Phil that woke up with a sore ass and stolen wallet????
Featured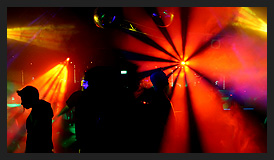 Boozemixer.com featured drinks.
Check out some of the sites favorite drinks.