New Allisons Mambo Margaritas
drink recipe by: Steve E.
12 oz limeade
mix with 12 oz good tequila (chilled)
add 12 oz cold corona(brand specific!)
add 12 oz cold 7-up (not sprite!)
Stir it up real good and pour over ice in salty-rimmed glasses. It may sound strange, but these are the BEST margaritas ever! (warning: do not mix in a blender...all that carbonation will erupt in a huge sticky mess...if you like them frozen, leave the mix in the freezer for a bit...but they are best served fresh and fizzy)
Comments
Comments on: New Allisons Mambo Margaritas Drink Recipe
Featured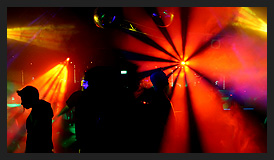 Boozemixer.com featured drinks.
Check out some of the sites favorite drinks.