The Turnspike
drink recipe by: Yuri Rage
One part Amaretto
One part Pineapple juice.
Splash of Cinnamon Schnapps.
Quartered Habanero (seeded).

Add to glass in order and drink. The lighthearted would prefer to drink this quickly. The longer it stands, the hotter it gets.
Show me other drinks that have:
Comments
Comments on: The Turnspike Drink Recipe
Featured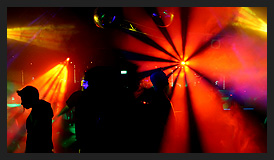 Boozemixer.com featured drinks.
Check out some of the sites favorite drinks.