Strawberry Passion Martini
drink recipe by: Donna & Wes Hewitt
We tried this at outback and since no one has the recipe, we made it ourselves.

10 oz of X-rated fusion liqueor
1 oz of Sky Citrus Vodka
1/2 oz of Amaretto di Sarono

Mix in blender with:
2 cups strawberries - Fresh (or frozen is fine). 1 cup of ice and mix again.
Strain throughly to remove the seeds. Serve in a martini glass with a fresh strawberry.
Show me other drinks that have:
Comments
Comments on: Strawberry Passion Martini Drink Recipe
comment from: Anonymous
1.25 oz x rated .5 oz skyy citrus .5 oz disaronno amaretto 1 strawberry, cubed 1.25 oz strawberry puree shake with ice and strain. this is their recipe, i bartend there.
comment from: kimmy
I was at outback on 11/29 10 for my birthday and i tried the strawberry passion. It was very different from everything else that i had. but it was good and from know own that will b my drink. when i left i had six of them no work for me the next day besides i have the 30th off from work so it work out.
comment from: Anonymous
I just had one for the first time on new years eve 2010 im not a drinker but this was good thanx for the reciepe! and happy new year
comment from: Brianah
This is definitely not a blended drink. Thank god! I hate frozen drinks, I'm an "on the rocks" type of girl. This drink is yummy! I've been drinking it for about a year a half now. Although, when I go in and order one, I request that they substitue the Disaronno Amaretto for more X-Rated. I drink X-Rated straight (Some people find that weird, I guess) and I like the stronger taste of the X-Rated and I always ask for an extra strawberry and light ice. I've pretty much adopted this drink as my own :) The original recipe is great too though!!!
Featured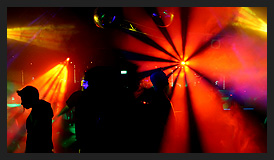 Boozemixer.com featured drinks.
Check out some of the sites favorite drinks.