Wallaby Darned - Outback Restaurant
drink recipe by: Alicia
8 oz frozen sliced peaches
1/2 c. Bacardi Fuzzy Navel mix
1/2 c. ice
1/2 c. champagne
3 oz. water
1 1/2 oz. peach schnapps
1 1/2 oz. vodka
1 tbsp. sugar
Mix all in a blender. 2 servings. Enjoy, its a good one!
Comments
Comments on: Wallaby Darned - Outback Restaurant Drink Recipe
comment from: terri
A more fitting name should be.......THE DAMNED WALLABY
comment from: laVon
Love this drink.
comment from: stephanie - sftballchick07
This is one of the best best best drinks I have ever tasted. I love fruity drinks and this one hits the spot everytime!!! Outback really did it with this one. Its fantastic.
Featured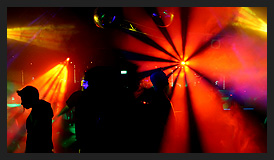 Boozemixer.com featured drinks.
Check out some of the sites favorite drinks.